International Liberty
To save the nation from a future Greek-style fiscal meltdown, we should reform entitlements.
But as part of the effort to restore limited, constitutional government, we also should shut down various departments that deal with issues that shouldn't be handled by the central government.
I've already identified some low-hanging fruit.
Get rid of the Department of Housing and Urban Development.
Shut down the Department of Agriculture.
Eliminate the Department of Transportation.
We need to add the Department of Education to the list. And maybe even make it one of the first targets.
Increasing federal involvement and intervention, after all,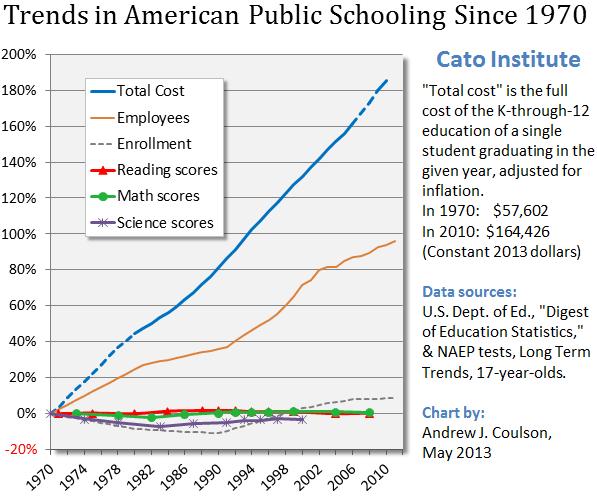 is associated with more spending and more bureaucracy, but NOT better educational outcomes.
Politicians in Washington periodically try to "reform" the status quo, but rearranging the deck chairs on the Titanic never works. And that's true whether you look at the results of GOP plans, like Bush's no-bureaucrat-left-behind scheme
View original post 580 more words