International Liberty
Maybe future events will require a reassessment, but right now the biggest danger to the western world isn't terrorism. Nor is it climate change. Or Zika. Or even Donald Trump.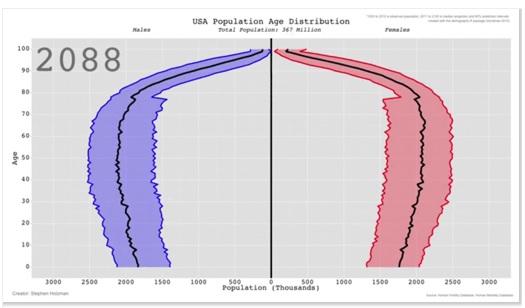 The real threat is demographic change.
America's population profile already has changed, but the future shift will be even more dramatic.
But demographics changes are neither good nor bad. The real problem, as I pointed out last month, is when you combine an aging population with poorly designed entitlement programs.
…even a small welfare state becomes a problem when a nation has a population cylinder. Simply stated, there aren't enough people to pull the wagon and there are too many people riding in the wagon.
That's a recipe for a crisis.
Here are some sobering details from a story in Business Insider.
The world is about to see a mind-blowing demographic situation that will…
View original post 710 more words